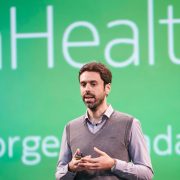 Dr. George Papadakis
Co-founder.
---
George studied Biology at the Aristotle University of Thessaloniki (Greece), obtained his MSc in Biochemistry from Sussex University (UK) and was granted his PhD in Molecular Biology and Biomedicine from the University of Crete (Greece). He has a long-standing interest in genetics and technology and his track record includes 4 patents, more than 35 scientific publications and 5 awards in Innovation challenges.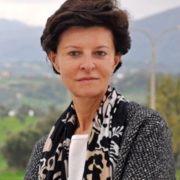 Prof. Electra Gizeli, FRSC
Co-founder.
---
Electra received her Ph.D. from the Univ. of Cambridge, where she established acoustic biosensors group as a BBSRC-Fellow. Currently, she is a Professor at the Dept. of Biology, Univ. of Crete & Group Leader at IMBB-FORTH, Greece. She has co-authored over 85 publications, edited 4 books/chapters and co-invented 4 patents. She is internationally recognized for her work on acoustic biosensors, lab-on-chip platforms and development of molecular biology diagnostic tools. Her group is innovation-driven, with several International recognitions on Innovative research. She is also co-founder of BIOPIX-T, a FORTH spin-off developing novel colorimetric-diagnostic solutions which are already in the market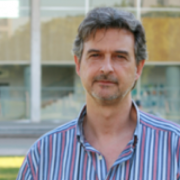 Prof. Antonio Arnau Vives
Co-founder.
---
Antonio is the Founder of AWSensors and is Full Professor at the Polytechnic University of Valencia. Between 1999 and 2008 he was Vice-Dean of Foreign Affairs of ETSI Telecommunication. He has over 25 years of experience in technical project management, research and teaching in the areas of electronic design, bioelectronics, communications, acoustic wave circuits and sensors, and biosensors, and is the author of numerous international articles and books (>50)  and patents.
Dr. Achilles Tsortos
Co-founder.
---
Achilles obtained a BSc degree in Physics from the National & Kapodistrian University of Athens and a PhD in Biophysics from the University at Buffalo, New York, USA. Following a postDoctoral/Research Associate position in the National Research Centre "Demokritos" in Athens, he joined the Institute of Molecular Biology & Biotechnology in FORTH, Heraklion, where he is currently a Senior Staff Researcher. He has published 40 scientific papers and proposed a theoretical model explaining the acoustic behaviour of DNA at acoustic sensor surfaces, leading to a method currently under Patent protection. He has received a National Research Fellowship as well as a distinction in the "2013 Greek Innovation Competition" and Awards in the "2015 Nokia Open Innovation Challenge".
Jan Lundberg, BoD member.
---
Jan has an MSc in Mechanics as well as in Industrial Economics and Management from KTH in Stockholm and extensive experience in business, now from the wholly-owned company Rekonstructa AB, which includes real estate ownership and management, equity trading, equity participation in companies and a number of commitments from external customers. He belongs to the BoD of Oasmia Pharmaceutical among other companies and is Senior Adviser at Stockholm Corporate Finance which is a Swedish, independent and privately-owned financial advisor under the supervision of the Swedish Financial Supervisory Authority. Has operated through his own business since 1985. 1972-1985 employee of Salén & Wicander AB and CEO since 1977.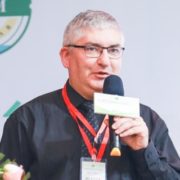 Dr. Ilya Reviakine, Director of R&D.
---
Ilya specializes in biological surfaces and interfaces, interactions between biological systems (lipids and blood) and surfaces of artificial materials, and surface acoustic sensing. He received his PhD from the University of Groningen (the Netherlands) for the work on atomic force microscopy of biological macromolecules and their assemblies that was recognized with the Paper of the Year award from the Journal of Structural Biology, led independent research groups in Spain and in Germany, and is now Chief Application Scientist at AWSensors, a Senior Research Fellow at the Biosensors lab at IMBB, and an Affiliate Professor at the University of Washington, Seattle. As a recipient of the prestigious Alexander von Humboldt Research Fellowship, he worked on hydrodynamic effects in surface-acoustic sensing.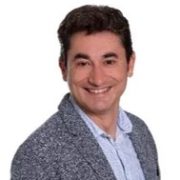 Vicente Giménez, CFO.
---
Vicente graduated from the Valencia Polytechnic University with an M.Sc. in Financial Management. He  managed financial and administrative resources of several companies, and taught graduate courses in financial management at the University of Valencia before joining AWSensors as a Chief Financial Officer.